Gas Area Heater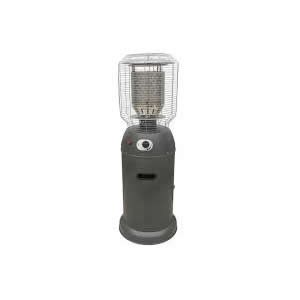 A practical alternative to patio heaters where ceiling height is an issue, these heaters are a great option.
Description
These area heaters have an adjustable heat output and provide long running times (approximately 8 hours on a filled 8.5kg propane cylinder).
They include a safety 'tip-over' switch that halts the supply of gas to the unit should it be accidentally knocked over, a flame safeguard system, a door opening to enable easy access to the gas cylinder and wheels to make moving the heater easy.
When hired, the gas area heaters come with a full gas cylinder supplied.
For outdoor use only.